My kids were born one day shy of exactly two years apart. Yesterday was the five-year-old's day, and today, I have a just-turned seven-year-old.
So, again, here's a picture from five years ago to celebrate. This picture was taken during my father-in-law's visit. That's him holding my first. She was then just two years old.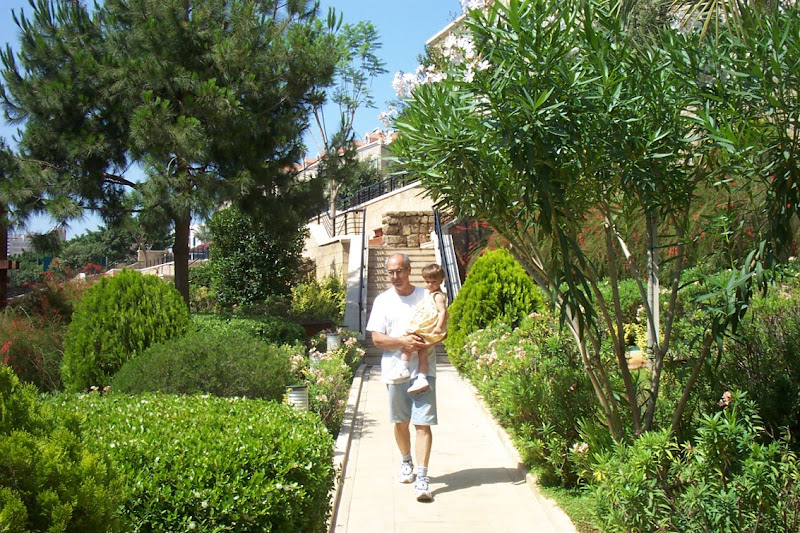 My husband took the picture, and that's a first 'round here, y'all. And a last. My blog, my pictures. Except today.
The little garden where this picture was taken directly adjoins the Roman baths that were excavated in Beirut's downtown after the civil war. In the past five years, this spot hasn't changed at all. In a city where so much churns, evolves, contorts and transforms, the permanence of this little garden is a bit unreal. It makes five years feel like a heartbeat.